REGISTER
Complete your profile, complete a series of online inductions and speak/meet with one of our friendly team.
ONES TO WATCH
Here you'll gain access to paid roles, overall shift reviews, certificates, our resource centre & networking opportunities.
DREAM TEAM
Being a Dream Team member will give you the opportunity to be a Shift Leader and more work opportunities.
WORKFORCE LEADER
You will be selected for Team Leader positions, shortlisted for intern & full-time work opportunities, and we will act as references.
FULLTIME WORK
The final step of the pathway is obtaining full time work in the industry. You now have a permanent spot in the Spark Hall of Fame!
RECENT HALL OF FAME MEMBERS
Claire Wardley - Australian Grand Prix Corporation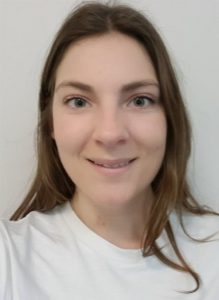 Kristy Granieri - Sports Projects
Louis Coad - Bicycle Network
Zane Enders - Tennis Australia